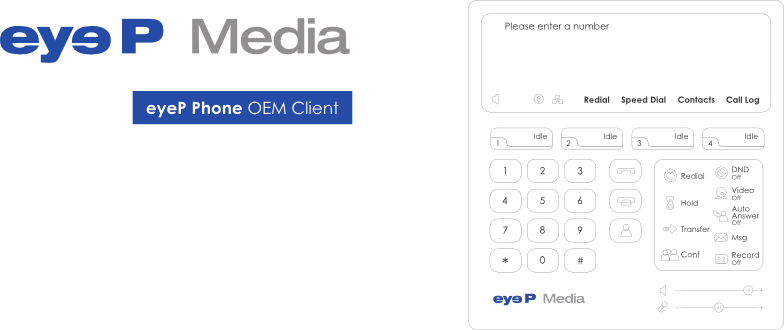 eyeP Media VOIP OEM Client
Implementing a skinnable GUI in Flash with C# interface to the original eyeP Media VoIP client
We imagined the hybrid solutions, including the proof of concept. We organised the graphical designer providing eyeP Media with accompanying and sales material. We built the extended QA team, testing also eyeP Media code.
A good example of full exploitation of nearshoring. eyeP Media was able to enjoy a highly productive dedicated team, hired in a record time.
The team was larger then eyeP Media's own development.