Perspectives Software Solutions
A Swiss company founded in 1998 providing nearshoring services and products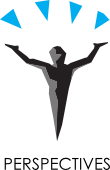 PERSPECTIVES Software Solutions (PSS) GmbH is a Swiss company founded in 1998 by F.J. Rüegger and D. Tomic whose primary activities are in the field of software development and consulting.
Services provided include the full-cycle of project development – from the initial concept towards the implementation, deployment, end-user training and documentation. Solutions provided are based on a solid foundation of over a decade long experience.
Perspectives is dedicated to providing high quality standards in management, QA and engineering practices leading towards a successful project execution ranging from small enterprise to the corporate level.
In 2001 by spinning-off an offshore R&D (Research and Development) office in Serbia, Europe, we have managed to extend additional cost benefits to our clients in EU – thus providing premium quality nearshoring services at a fraction of the costs.
Structure
PERSPECTIVES Software Solutions is a Group consisting of two companies:
Perspectives Software Solutions GmbH, Zurich, Switzerland
Perspectives Software Solutions d.o.o., Belgrade, Serbia
The Group structure enables us to bring out the best from the both countries – Swiss management and quality combined with the exceptional engineering skills from the Eastern Europe. The Swiss company is the primary contractor for all of the services – providing the appropriate guarantees and protection for its clients throughout the EU.
Switzerland
Swiss management and quality control
Maintains the client relationship and direct support in German, French and English language
Provides quotes, specifications and consulting services
Manages project development
Provides quality assurance and contractual guarantees
Eastern Europe
East European development skills and solutions finding
Engineering Services
Research and Development
Technical support to customers
Recruits, builds and manages engineering teams
Perspectives Software Solutions GmbH
Birmensdorferstrasse 101
8003 Zurich
Switzerland
+41 44 461 30 20
contact@perspectives.ch